Ruston N Tacoma
Facility Site ID:
219
Cleanup Site ID:
621
---
Ruston/North Tacoma Study Area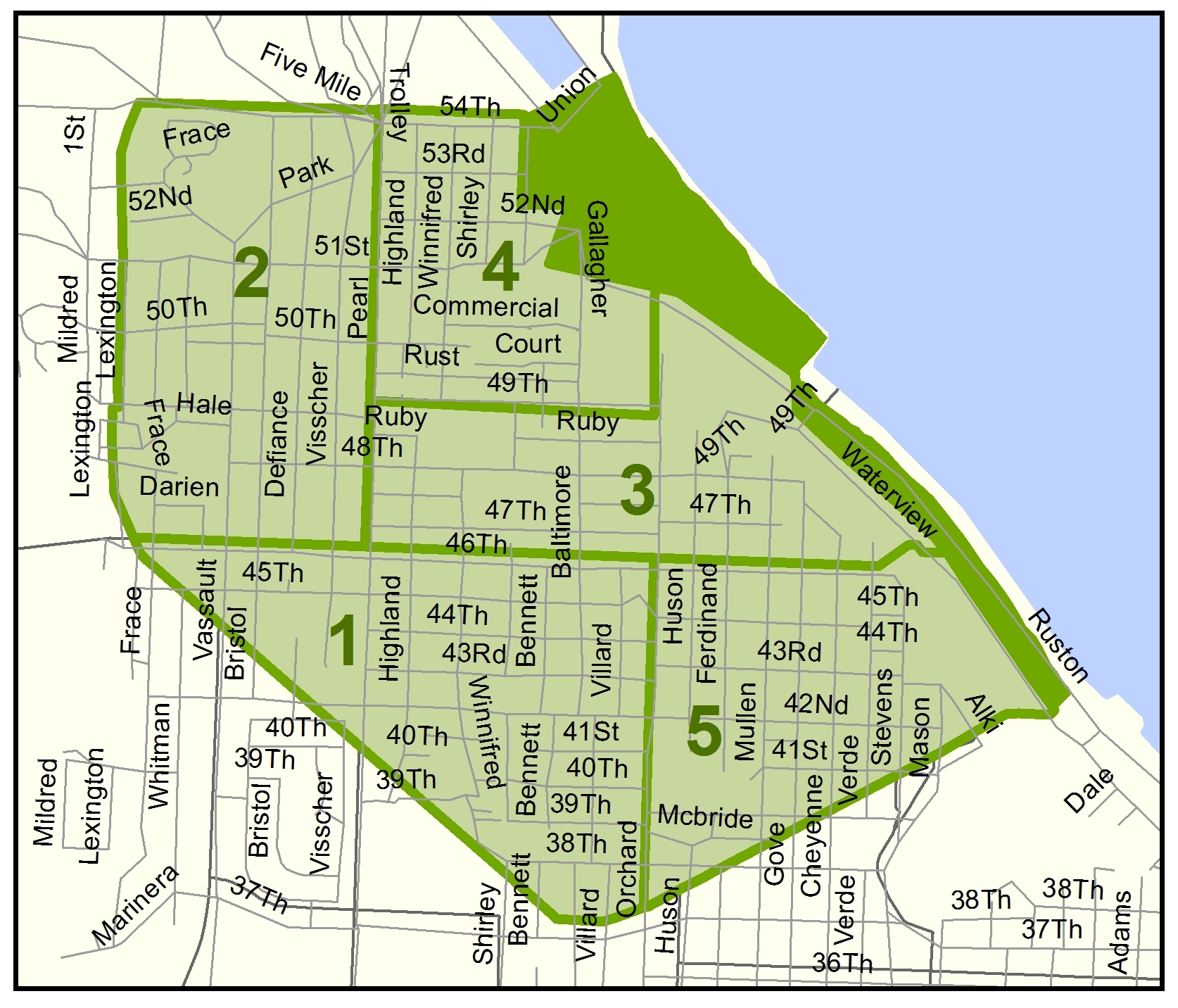 For nearly 100 years, the Asarco Company operated a copper smelter in Tacoma. The 90 acre facility sat on the border of north Tacoma and Ruston, along the waterfront. Air emissions and other smelter contaminants polluted the property, the surrounding neighborhoods, and a 1,000 square mile area called the
Tacoma Smelter Plume
.
In the early 1980s, the U.S. Environmental Protection Agency (EPA) began a
Superfund cleanup of the site
. To manage this large and complex cleanup, EPA divided the cleanup into four "operable units." The Ruston North Tacoma Study Area is one of these units.  It consists of mostly residential neighborhoods in a one-mile radius around the smelter property.
Soil Cleanup And Health Information
Soil Cleanup

Over 20 years (until 2012), EPA sampled soils at 3,570 properties and cleaned up 2,436. Cleanup focused on the most highly-contaminated soils, with levels over 230 parts per million (ppm) arsenic. Today, Ecology is doing further cleanup, focusing on yards that have over 100 ppm arsenic or 500 ppm lead.
More about current cleanup efforts

Soil Sampling and Cleanup Database

To find out if a property was sampled or cleaned up, visit the
Arsenic in Soils Database
.
Health Information
Contact the 
Dirt Alert Program
at Tacoma-Pierce County Health Department. E-mail DirtAlert@tpchd.org or call 253-798-3503.
There may be more documents related to this site. To obtain documents not available electronically, you will need to make a
public records request.
Places to see print documents
Southwest Regional Office

300 Desmond Dr SE

Lacey, 98503-1274

Please schedule an appointment to view print documents at this location.
| Contaminant Type | | | | | | |
| --- | --- | --- | --- | --- | --- | --- |
| Metals - Metals Priority Pollutants | C | | | | | |
S

Suspected

C

Confirmed Above Cleanup Levels

B

Below Cleanup Levels
RA

Remediated-Above

RB

Remediated-Below

R

Remediated
This contaminant list was based on our best information at the time it was entered. It may not reflect current conditions at the site.