Northport Waterfront
Facility Site ID:
96239
Cleanup Site ID:
14874
---
Public Comment Period May 02, 2022-June 01, 2022
Draft Cleanup Action Plan
Ecology is directing cleanup of smelter-related metals contamination on Northport's waterfront. You are invited to comment on the draft Cleanup Action Plan. You can learn more in the public notice we mailed to the community.
Review the draft document
Online public meeting, May 17, 6 p.m.
Join on Zoom

Join by phone:
Dial: 253-215-8782
Enter Zoom Meeting ID 881 7536 0585, followed by "#"
Enter the Passcode 480648, followed by "#"
Submit comments by email or mail to:
Justin Rice, justin.rice@ecy.wa.gov
4601 N. Monroe St., Spokane, WA 99205
Or use the online comment form
Next steps
We will respond to all the comments we receive during the comment period and publish our responses. Then, we will begin working on the engineering design for the cleanup. The draft engineering design report will be available for public review and comment before final cleanup begins.
Project Background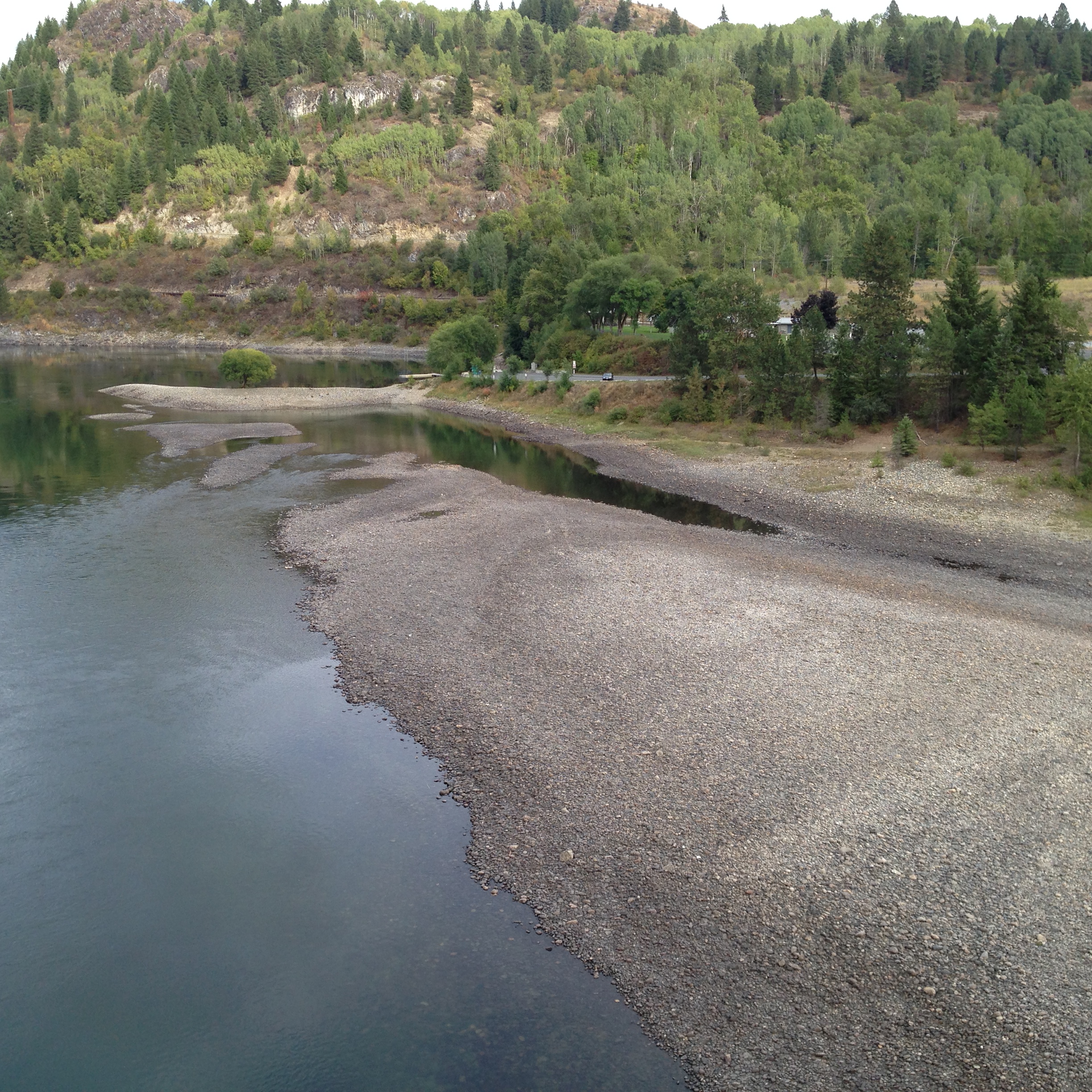 We are directing and funding an investigation and cleanup of smelter-related metals contamination on Northport's waterfront area next to the Town Park, using funds from the Eastern Washington Clean Sites Initiative.
The project area includes permanently and seasonally exposed areas of the Columbia River bank and shore directly next to the park and boat launch. From the river, this area is between Smelter Rock downstream to the Northport Highway 25 bridge, and is associated with the historic Le Roi Smelter that was located at and around the park. The area remains polluted by smelter wastes that were dumped and spread along the shore.
Our goal is to assess options for protecting people and restoring the near-shore and shoreline environment next to the park. We look forward to working with local government, businesses, and residents during the investigation and cleanup process to understand your concerns and the community's vision for the waterfront.
Contamination and cleanup options reports published
We held a comment period on the draft Remedial Investigation and Feasibility Study (RI/FS) May 3 through June 2, 2021. The RI explains the extent and locations of contaminants, and the FS evaluates cleanup options. You can learn more in the public notice that was mailed to the community and our slides from the online public meeting we held May 19. We responded to four sets of comments on the RI/FS.
Beach sampling complete
We held a comment period March 13 - April 11, 2019, for the Remedial Investigation (RI) Work Plan and related State Environmental Policy Act (SEPA) documents. Learn more about the investigation in the notice that was mailed to the community. We responded to comments from two people and thank them for their input.
State Environmental Policy Act
1
There may be more documents related to this site. To obtain documents not available electronically, you will need to make a
public records request.
Places to see print documents
Eastern Regional Office

N 4601 Monroe St

Spokane, 99205-1265

Please schedule an appointment to view print documents at this location.
Northport Town Hall

315 Summit St.

Northport, 99114

This location may only have print documents available during open comment periods.
| Contaminant Type | | | | | | |
| --- | --- | --- | --- | --- | --- | --- |
| Metals - Metals - Other | C | | | | C | |
| Metals - Arsenic | C | | | | C | |
| Metals - Lead | C | | | | C | |
| Metals - Mercury | S | | | | S | |
S

Suspected

C

Confirmed Above Cleanup Levels

B

Below Cleanup Levels
RA

Remediated-Above

RB

Remediated-Below

R

Remediated
This contaminant list was based on our best information at the time it was entered. It may not reflect current conditions at the site.