Columbia Chrome
Facility Site ID:
35244355
Cleanup Site ID:
3536
---
Public Comment Period October 31, 2022-November 29, 2022
Draft Periodic Review Report Available
Ecology invites you to review and comment on the draft third periodic review report. We visited the site August 29, 2022, and found that the cleanup actions remain effective.
Review the draft report
Online: Periodic Review Report
At Ecology's Eastern Regional Office - N. 4601 Monroe St., Spokane, WA. Please call 509-329-3415 to make an appointment.
Submit comments via mail or email by November 29:
Ted Uecker, ted.uecker@ecy.wa.gov
N. 4601 Monroe St., Spokane, WA 99205-1265
Or use the online comment form
Next steps
Ecology will review all comments received during the comment period and revise the report if needed. If no significant changes are made, the periodic review will become final. If significant changes are made, an additional public comment period will be held. We will hold a public meeting if 10 or more people request it.
Site Background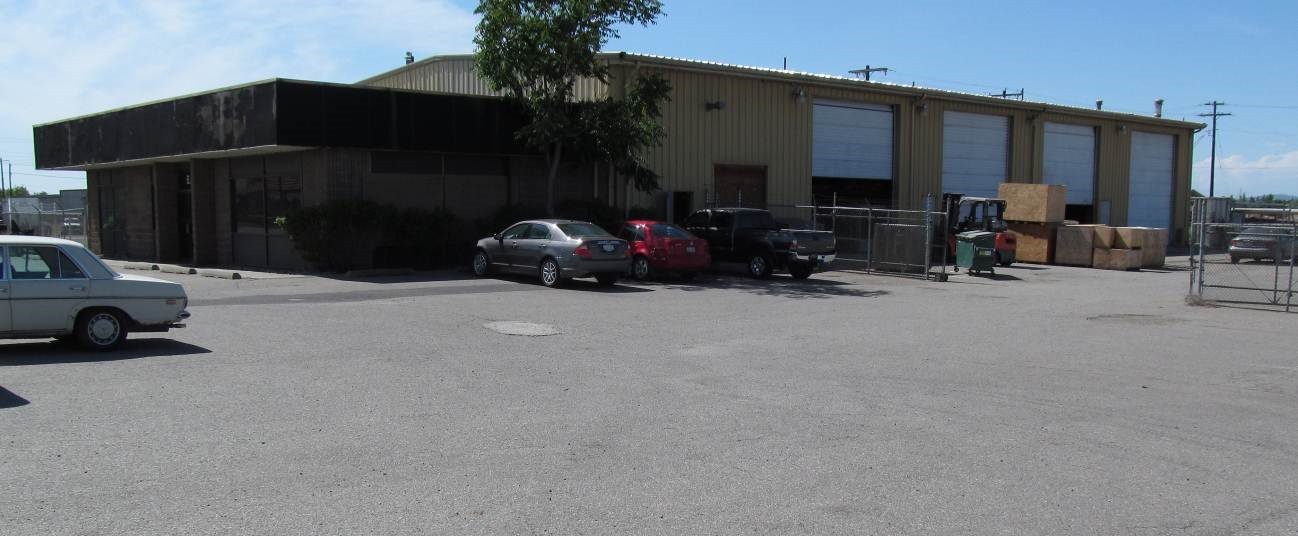 The Columbia Chrome site is in a commercial and industrial district. The property includes one building, exterior parking, and a storage area.
In 1978, the property was sold to Westmont Tractor. In 1981, GAA Partnership bought the property, which had two occupants/operators: General Truck Equipment (1981 – 1986) and Columbia Chrome (1990 – 1998).
While Columbia Chrome occupied the property, chromium was used in a liquid form for chrome plating. Petroleum products were used in hydraulic repair and lathe operations. Lubricating and hydraulic oils were the primary petroleum products abandoned on site.
During Columbia Chrome's operations, Ecology received several complaints of chromic acid dumping. We visited the site in the late 1990s and found chromium contamination in soil where truck bumpers were plated. Records also indicated that a large quantity of chromic acid spilled from an outside dipping operation or chromic acid loading/transfer overfill. Assorted oils and lubricants in closed drums were stacked inside inadequate secondary containment on unpaved areas, which caused staining of the soil underneath.
Cleanup Complete
Ecology completed an initial investigation of the site in 1999, which resulted in a septic tank being emptied and its contents disposed at a landfill. From 1999 to 2000, soil was analyzed from suspected areas for contaminants, resulting in 157 tons of contaminated soil being disposed at a landfill. Three dry wells were also tested for contamination, power washed, and vacuumed out.
Final sampling showed chromium, lead, and petroleum contamination remained in some areas, which were capped with clean fill. An environmental covenant was filed in 2001 that prohibits any activity that would release or expose contaminated soil.
Periodic reviews
We have completed three periodic reviews and found that the cleanup remains effective each time. The covenant was being followed, and no contaminated soil had been disturbed. You can learn more in the reports (2010 is not online, but you may see it at the Eastern Regional Office):
Voluntary Cleanup Program
This site was cleaned up under our Voluntary Cleanup Program, which provides technical help to owners of contaminated sites.
Voluntary Cleanup Program customers pay fees to cover our costs for technical help and reviewing cleanup reports. Sites in this program must meet the same cleanup standards as the sites Ecology manages under legal orders.
Site use restrictions called institutional controls are in effect
Institutional controls can be fences, signs, or restrictions on how the property is used. For instance, an institutional control may prohibit installing drinking water wells or disturbing a protective cap that isolates contamination. These restrictions keep the contamination contained and keep people from being exposed to the contamination. The controls are usually listed in environmental covenants recorded with the county.
Periodic reviews are required when institutional controls are required at a site. Ecology conducts reviews to make sure the controls remain effective and the cleanup still protects human health and the environment. We conduct periodic reviews about every five years.
Environmental Covenant
County Recording #:
4650465
County Recording Date:
11/1/2001
Covenant Restrictions
Ongoing Maintenance of Remedy
Prohibit Soil Disturbance
Restrict Land Use
Media Restrictions
There may be more documents related to this site. To obtain documents not available electronically, you will need to make a
public records request.
Places to see print documents
Eastern Regional Office

N 4601 Monroe St

Spokane, 99205-1265

Please schedule an appointment to view print documents at this location.
| Contaminant Type | | | | | | |
| --- | --- | --- | --- | --- | --- | --- |
| Metals - Metals Priority Pollutants | C | | | | | |
| Non-Halogenated Organics - Petroleum Products-Unspecified | R | | | | | |
S

Suspected

C

Confirmed Above Cleanup Levels

B

Below Cleanup Levels
RA

Remediated-Above

RB

Remediated-Below

R

Remediated
This contaminant list was based on our best information at the time it was entered. It may not reflect current conditions at the site.