Alexander Avenue Petroleum Tank Facilities
Facility Site ID:
1377
Cleanup Site ID:
743
---
Site Description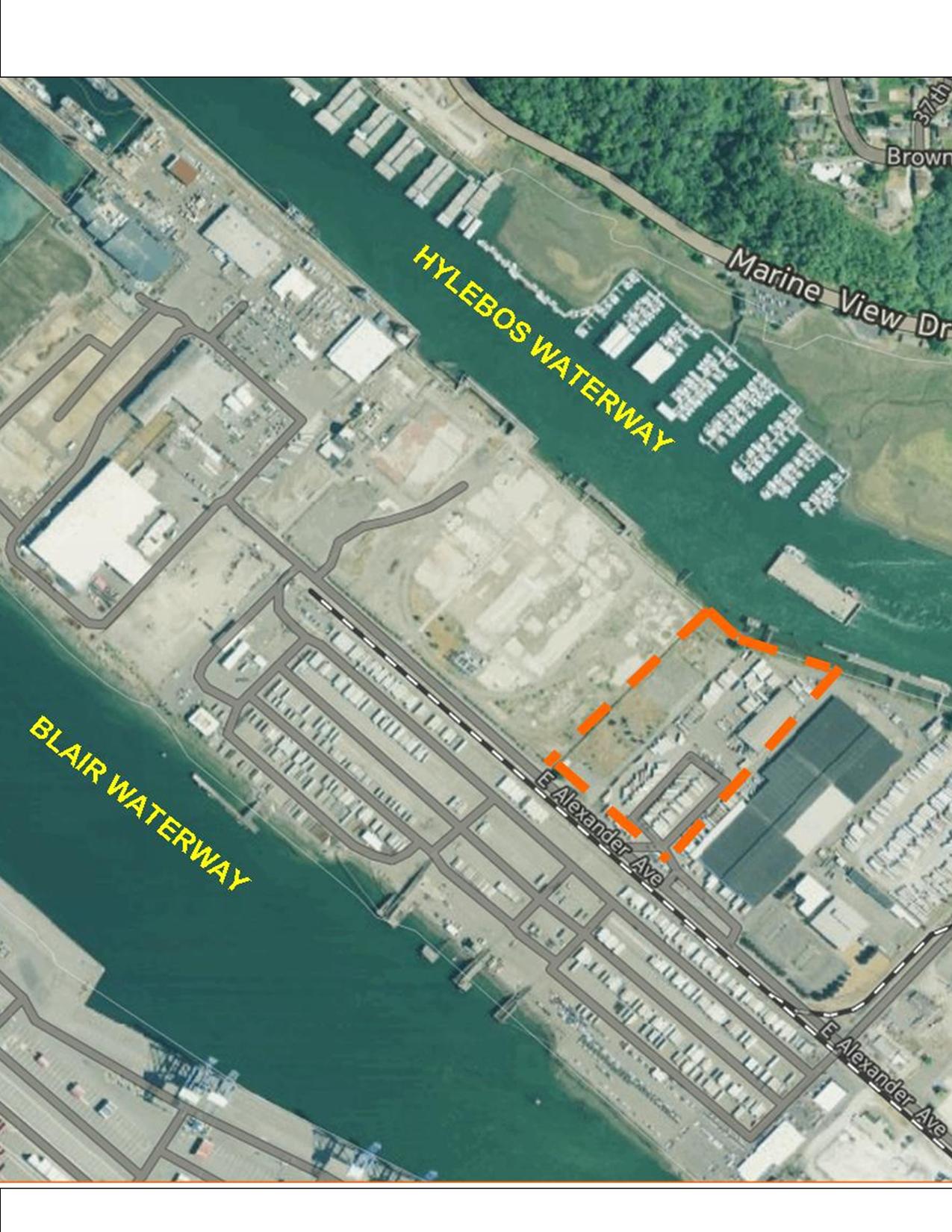 The Alexander Avenue Petroleum Tank Facilities site is located at 709, 901, and a part of 1001 Alexander Avenue East in Tacoma. The cleanup site investigation will define more precisely the boundaries at the site.
Buildings for petroleum processing and storage had been on the site since the 1930s. The port bought the property in 1966 and Mariana Properties purchased some of the property in 2001.
In 1983, the port removed storage tanks from part of the property. The port later removed the crude oil plant from another part of the property. Buildings in a warehouse complex owned by the port still remain at 901 Alexander Avenue.
Initial studies showed that soil orgroundwater at the site are contaminated with petroleum-related contaminants including
total petroleum hydrocarbons
, carcinogenic
polycyclic aromatic hydrocarbons
, and
benzene
. Other contaminats found in soil or groundwater include
lead
,
arsenic
,
copper
,
tetrachloroethylene (PCE)
,
trichloroethylene (TCE)
, and
vinyl chloride
.
Current Status
In October 2013, Ecology entered into an agreed order with the Port of Tacoma (port) and Mariana Properties, Inc. (Mariana). This legal agreement requires the port and Mariana to do:
A remedial investigation—Defines the kind and extent of contamination.
A feasibility study— Evaluates at cleanup options.
Develop a draft Cleanup Action Plan—Describes the cleanup process. 
The remedial investigation is available for review. We will invite public comments on the remedial investigation along with the feasibility study, once it is complete.
Public Involvement Opportunities
Ecology wants to keep you involved! You will have the chance to review and comment on key documents during the investigation and cleanup process.

To be added to the email or mail list, contact Megan MacClellan at the contact information listed to the right. Documents will be at this web site and at the repository locations listed to the right as they become available.


There may be more documents related to this site. To obtain documents not available electronically, you will need to make a
public records request.
Places to see print documents
Southwest Regional Office

300 Desmond Dr SE

Lacey, 98503-1274

Please schedule an appointment to view print documents at this location.
| Contaminant Type | | | | | | |
| --- | --- | --- | --- | --- | --- | --- |
| Non-Halogenated Organics - Benzene | C | C | S | | | |
| Non-Halogenated Organics - Petroleum-Diesel | C | C | S | | | |
| Non-Halogenated Organics - Petroleum-Gasoline | C | C | | | | |
S

Suspected

C

Confirmed Above Cleanup Levels

B

Below Cleanup Levels
RA

Remediated-Above

RB

Remediated-Below

R

Remediated
This contaminant list was based on our best information at the time it was entered. It may not reflect current conditions at the site.