Ultra Custom Care Cleaners
Facility Site ID:
379891
Cleanup Site ID:
3172
---
Site Status - July 2021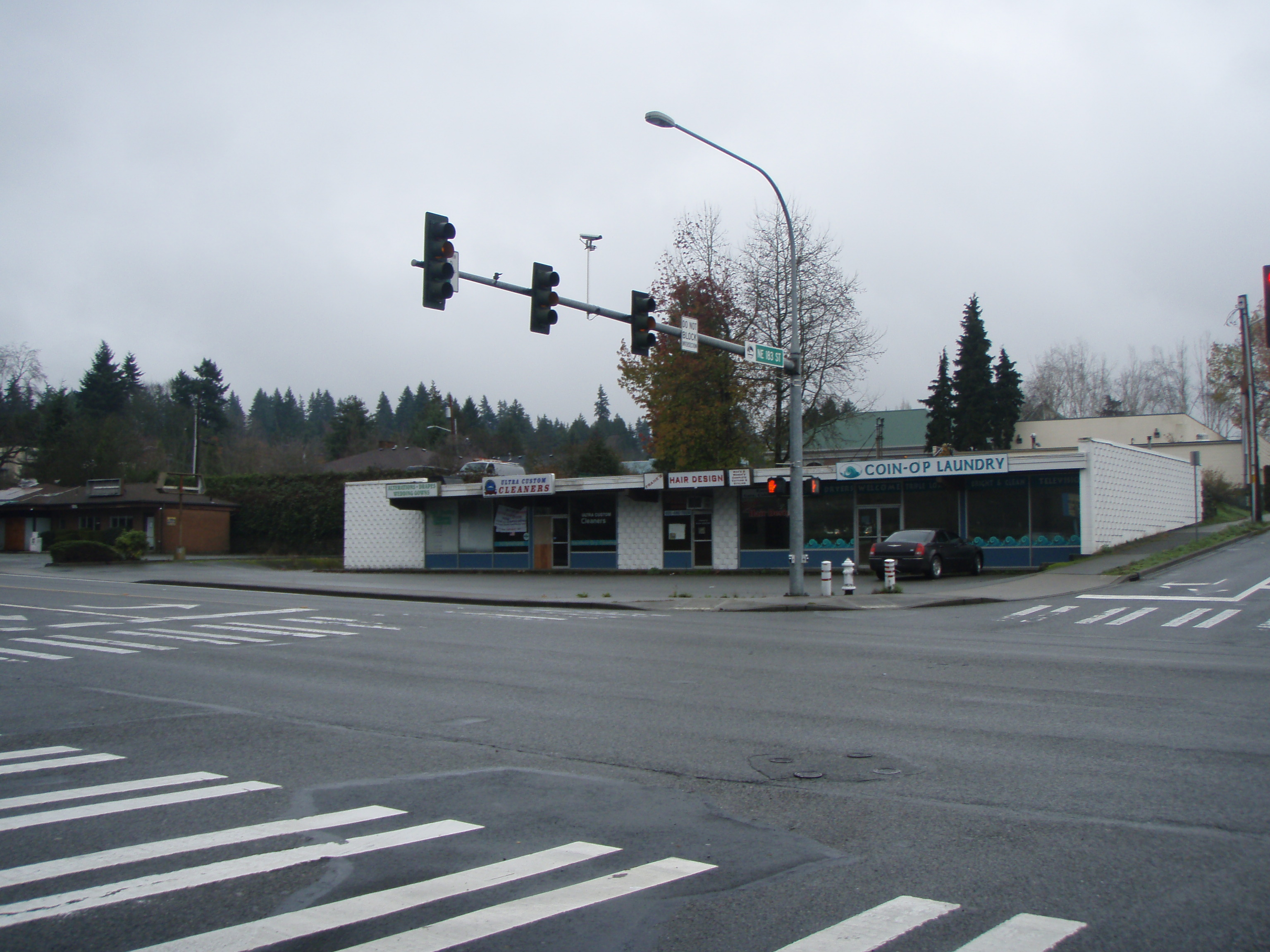 The City of Bothell is currently under an agreed order to investigate and clean up this site. Under the order, the City conducted an investigation (Remedial Investigation), developed cleanup alternatives (Feasibility Study) and a cleanup plan (Cleanup Action Plan) for the site. Ecology found the investigation and cleanup alternatives to be insufficient and directed the City to repeat these steps.

The City has now completed a 2nd investigation and will be drafting a Feasibility Study and Cleanup Action Plan soon. When those documents are ready, Ecology will present them for public comment.

Stay tuned to this page for updates.
Site Background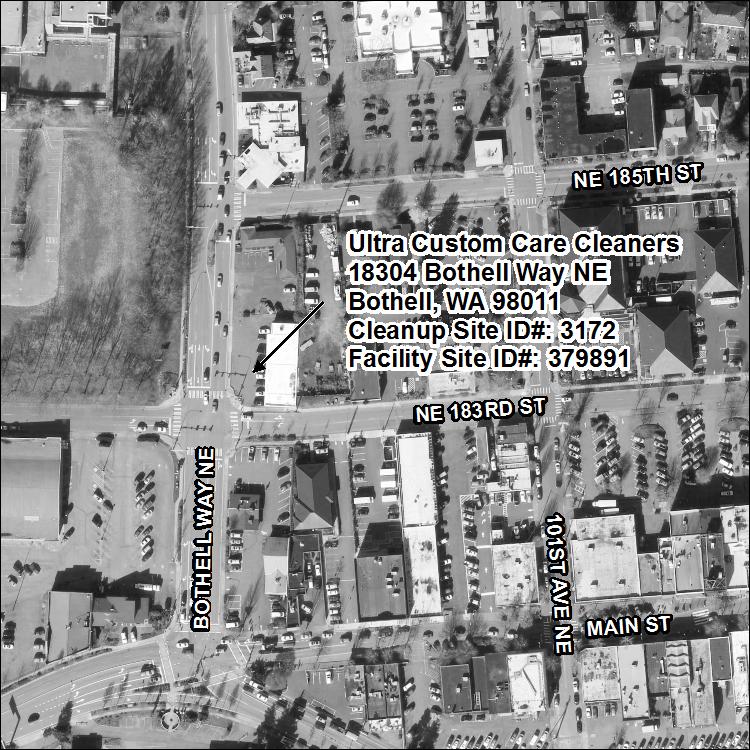 The Ultra Custom Care Cleaners property is located at 18300 – 18304 Bothell Way NE (also known as the State Route 527), Bothell, Washington.  It occupies the northeast corner of the intersection of Bothell Way NE and NE 183rd Street.  This 0.25 acre property consists of a vacant rectangular lot and a single building that formerly housed, from north to south, the Ultra Custom Care Cleaners dry cleaning facility, Frank's Hair Design hair salon, and the Laundry Basket Laundromat. 
 
Early records show that from the early 1950s until 1967 Raincheck Cleaners and laundry operated at the site in a building located in the southwest corner of the Property.    The building that housed Raincheck laundry was demolished in the late 1960s.  The current building that Ultra Care Cleaners occupied on the property was built in 1967.  As part of the downtown redevelopment plan, the City of Bothell acquired the property in February 2012 in order to accommodate renovation and expansion of the City Hall municipal campus and related public/private amenities.
 
Several investigations conducted in 2001, 2002, and 2004 as independent remedial actions began to characterize the Site. These investigations indicated that soil and groundwater contained halogenated volatile organic compounds (HVOCs), primarily the dry cleaning solvent tetrachloroethylene (a.k.a., perchloroethene or PCE).  In addition, degradation or breakdown compounds of PCE such as trichloroethylene (TCE), cis-1,2-dichloroethylene (cis-1,2-DCE), and Vinyl Chloride (VC) were observed. 
 
A Phase II Environmental Site Assessment conducted in 2009 and supplemental investigation in 2011 of the City's Crossroads Redevelopment Project area concluded that PCE contaminated groundwater observed at the Crossroads Development Site originates at the former Raincheck Cleaners and Laundry facility.  The contaminants are migrating south along utility corridors located in Bothell Way NE. 
There may be more documents related to this site. To obtain documents not available electronically, you will need to make a
public records request.
Places to see print documents
Northwest Regional Office

15700 Dayton Ave N

Shoreline, 98133

Please schedule an appointment to view print documents at this location.
Bothell City Hall

18415 101st Ave NE

Bothell, 98011

This location may only have print documents available during open comment periods.
King County Bothell Regional Library

18215 98th Ave NE

Bothell, 98011

This location may only have print documents available during open comment periods.
| Contaminant Type | | | | | | |
| --- | --- | --- | --- | --- | --- | --- |
| Halogenated Organics - Halogenated Organics | S | C | S | | | |
S

Suspected

C

Confirmed Above Cleanup Levels

B

Below Cleanup Levels
RA

Remediated-Above

RB

Remediated-Below

R

Remediated
This contaminant list was based on our best information at the time it was entered. It may not reflect current conditions at the site.