Cashmere Mill Site
Facility Site ID:
20168
Cleanup Site ID:
11386
---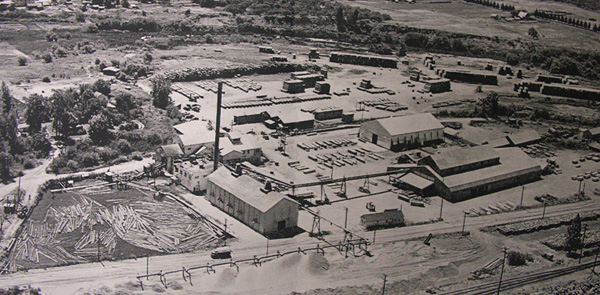 The Cashmere Mill Site is located at the intersection of Mill Road and Sunset Highway in Cashmere, Washington.  The Site was used primarily for lumber milling from the 1940s until late 1970s.  Since then, the Site has had a variety of commercial and light industrial uses.  The Port of Chelan County is the current property owner.
 
In 2009, soil contaminated by petroleum was discovered during a geotechnical investigation.  The soil was likely contaminated by a spill or a previous aboveground storage tank in the area.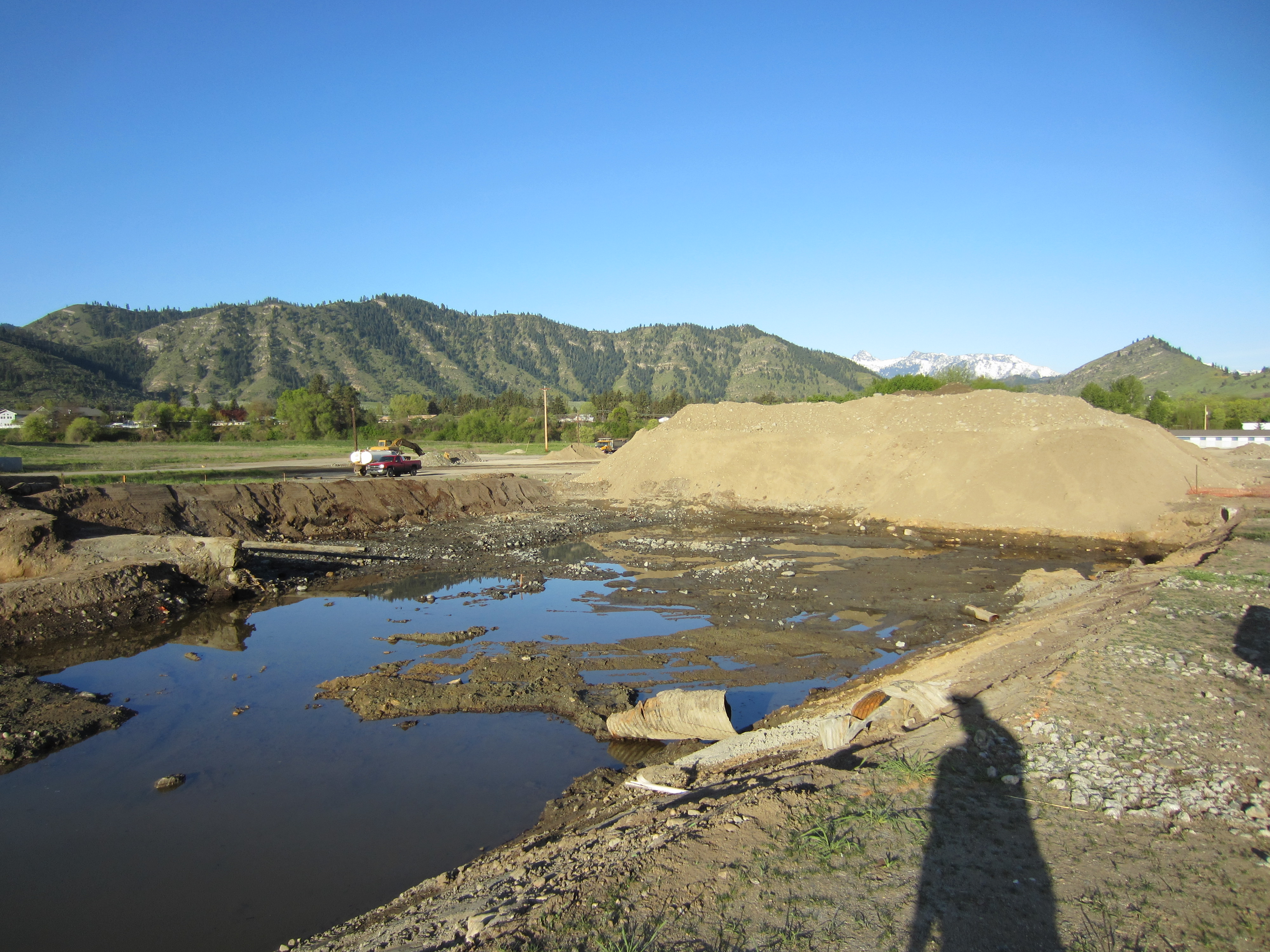 From 2009 to 2011, the Port completed a series of projects to improve the Site.  The projects included removing existing asphalt-paved areas, and concrete slabs and footings found throughout the Site, primarily in the area between Mill Road and Sunset Highway.  The two remaining buildings on site were treated for asbestos materials, and then demolished and the materials disposed offsite.
 
The Port also completed a limited wood waste removal project in the southeast portion of the Site in 2010 and 2011. The Port hired a contractor to remove all wood waste at the surface from a portion of the Site.  The contractor screened the wood waste, removed the larger rocks and wood pieces, and then sold the remaining material as landscape material. Crushed concrete stockpiled onsite was used to fill the excavated area.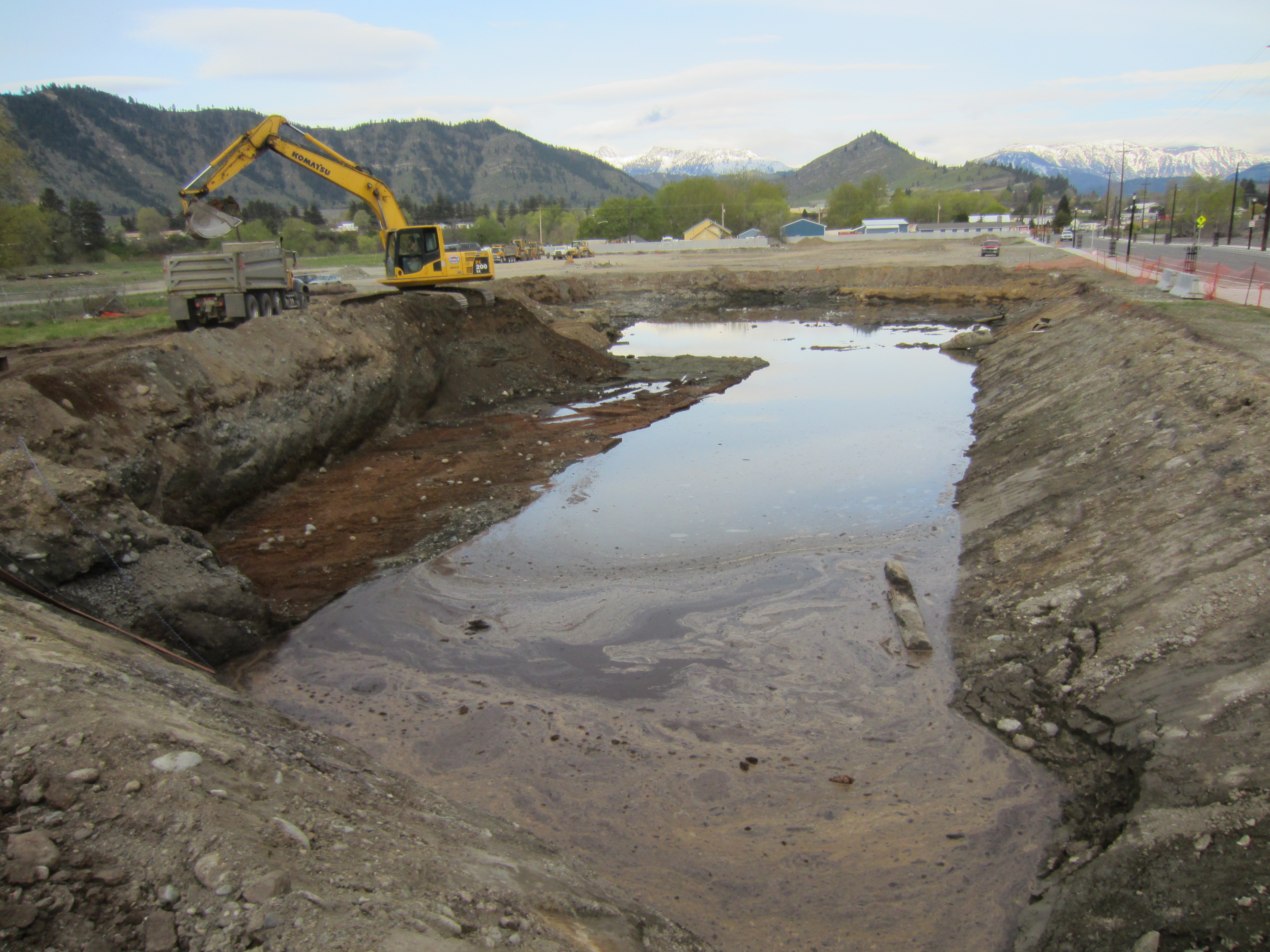 The Port has used a phased approach to prepare the site for future redevelopment.  During the first phase, which took place during the spring of 2013, approximately 24,000 tons of unsuitable material (wood waste and petroleum contaminated soils) was removed from the portion of the Site that is north of Mill Road and south of the Sunset Highway.  In addition, a City of Cashmere water main was removed and replaced.  In preparation for Phase 2 activities, additional environmental site characterization was completed in the fall of 2013.  The characterization revealed the areas of petroleum contamination to be limited, representing approximately 1,500 cubic yards of material.  Soil contaminated with mercury was also discovered, also very limited, representing approximately 200 cubic yards.  Arsenic is present at concentrations greater than cleanup levels in the groundwater, and there are plans for continued monitoring.  The elevated arsenic concentrations in groundwater might be caused by chemical conditions resulting from decaying wood waste; therefore, removal of wood waste could reduce the arsenic concentrations.  The bulk of activities for Phase 2 include removal of wood waste and other contaminated materials south of Mill Road, which will occur during the summer and fall of 2014.
Voluntary Cleanup Program
This site is in our Voluntary Cleanup Program, which provides technical help to owners of contaminated sites.
Voluntary Cleanup Program customers pay fees to cover our costs for technical help and reviewing cleanup reports. Sites in this program must meet the same cleanup standards as sites Ecology manages under legal orders.
Site use restrictions called institutional controls are in effect
Institutional controls can be fences, signs, or restrictions on how the property is used. For instance, an institutional control may prohibit installing drinking water wells or disturbing a protective cap that isolates contamination. These restrictions keep the contamination contained and keep people from being exposed to the contamination. The controls are usually listed in environmental covenants recorded with the county.
Periodic reviews are required when institutional controls are required at a site. Ecology conducts reviews to make sure the controls remain effective and the cleanup still protects human health and the environment. We conduct periodic reviews about every five years.
Environmental Covenant
County Recording #:
2466693
County Recording Date:
10/12/2017
Covenant Restrictions
Restrict All Ground Water Extraction/Well Installation
Restrict Land Use
Media Restrictions
State Environmental Policy Act
1
Voluntary Cleanup Program
2
There may be more documents related to this site. To obtain documents not available electronically, you will need to make a
public records request.
Places to see print documents
Central Regional Office

1250 W Alder St

Union Gap, 98903-0009

Please schedule an appointment to view print documents at this location.
| Contaminant Type | | | | | | |
| --- | --- | --- | --- | --- | --- | --- |
| Non-Halogenated Organics - Polycyclic Aromatic Hydrocarbons | C | | | | | |
| Metals - Arsenic | | C | | | | |
| Metals - Mercury | C | | | | | |
| Non-Halogenated Organics - Petroleum-Gasoline | C | | | | | |
S

Suspected

C

Confirmed Above Cleanup Levels

B

Below Cleanup Levels
RA

Remediated-Above

RB

Remediated-Below

R

Remediated
This contaminant list was based on our best information at the time it was entered. It may not reflect current conditions at the site.