Coleman Oil Biodiesel Spill
Facility Site ID:
83844381
Cleanup Site ID:
13215
---
Public Comment Period September 13, 2023-October 13, 2023
Ecology is providing an opportunity for the public to review and comment on a Feasibility Study and an Interim Action Work Plan for the Coleman Oil Biodiesel Spill site, located at 3 East Chehalis Street in Wenatchee.
Review and comment on the following:
• "
Focused Feasibility Study – V4, Coleman Oil Company, Wenatchee, Washington
," dated July 5, 2023
• "
Interim Action Addendum #4 Work Plan – Remedial Excavation New MW14
" dated August 4, 2023
Petroleum contains many chemicals that are harmful to human health and the environment. The proposed Interim Action Work Plan will remove petroleum in the soil to help reduce groundwater concentrations of petroleum and associated chemicals and will occur under the existing Agreed Order. An Agreed Order is a legal agreement between Ecology and the Potentially Liable Persons (PLPs) outlining the expectations, process, and schedule for site cleanup. An Interim Action is a partial or short-term cleanup of contamination while a long-term plan is worked on. A Feasibility Study outlines options to clean up contamination.
Submit comments
to:
John Mefford, Site Manager by October 13, 2023, 11:59 p.m.
Email: John.Mefford@ecy.wa.gov
Mail: 1250 W. Alder Street, Union Gap, WA 98903
Online:
Comment form
Next Steps
After the public comment period ends, Ecology will review and respond to comments received and will hold a public meeting if 10 or more people request one. After review and consideration of comments received, the cleanup can proceed.
Site History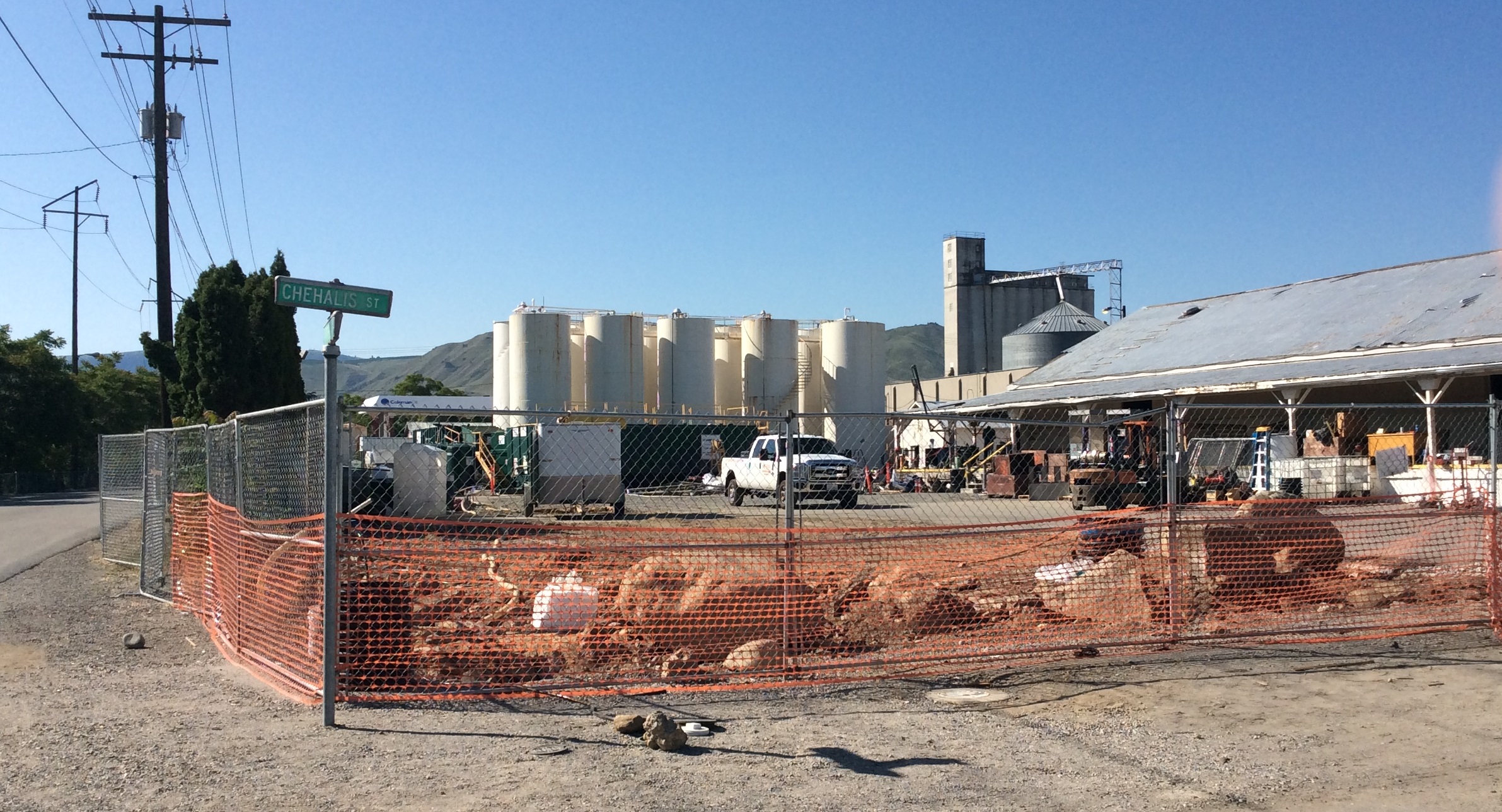 In 1921, the site began operating as a bulk fuel facility. Coleman Oil Company (Coleman Oil) has owned the site since 2007. In 2017, a citizen saw an oil sheen on the Columbia River. The oil sheen was generally next to the junction of Chehalis and Worthen Streets in Wenatchee. An investigation by Ecology and the Environmental Protection Agency (EPA), with the full cooperation of Coleman Oil, the source was discovered to be from leaking underground piping connected a 20,000-gallon Above Ground Storage Tank (AST) containing diesel fuel to a truck loading rack at the site.

Cleanup Activities

Stopping the oil sheen on the river was the highest priority. Ecology spill responders and Coleman Oil placed floating barriers to contain the oil sheen, excavated contaminated soil, and installed recovery wells and vaults to pump out diesel to prevent it from reaching the river. These actions are called Interim Actions. Interim Actions are partial or short-term cleanup while a long-term cleanup plan is worked on and are meant to reduce exposure to contamination.

The Interim Actions have resulted in stopping the oil sheen on the river and removing all free product from site monitoring and recovery wells. Groundwater and surface water monitoring are ongoing, and pumping of recovery wells continues to prevent remaining petroleum in groundwater from reaching the river.

There may be more documents related to this site. To obtain documents not available electronically, you will need to make a
public records request.
Places to see print documents
Central Regional Office

1250 W Alder St

Union Gap, 98903-0009

Please schedule an appointment to view print documents at this location.
Wenatchee Public Library

310 Douglas St

Wenatchee, 98801

This location may only have print documents available during open comment periods.
| Contaminant Type | | | | | | |
| --- | --- | --- | --- | --- | --- | --- |
| Non-Halogenated Organics - Petroleum-Other | C | C | | | | |
S

Suspected

C

Confirmed Above Cleanup Levels

B

Below Cleanup Levels
RA

Remediated-Above

RB

Remediated-Below

R

Remediated
This contaminant list was based on our best information at the time it was entered. It may not reflect current conditions at the site.