Eldridge Municipal Landfill
Facility Site ID:
16195
Cleanup Site ID:
1897
---
Site Status - March 2016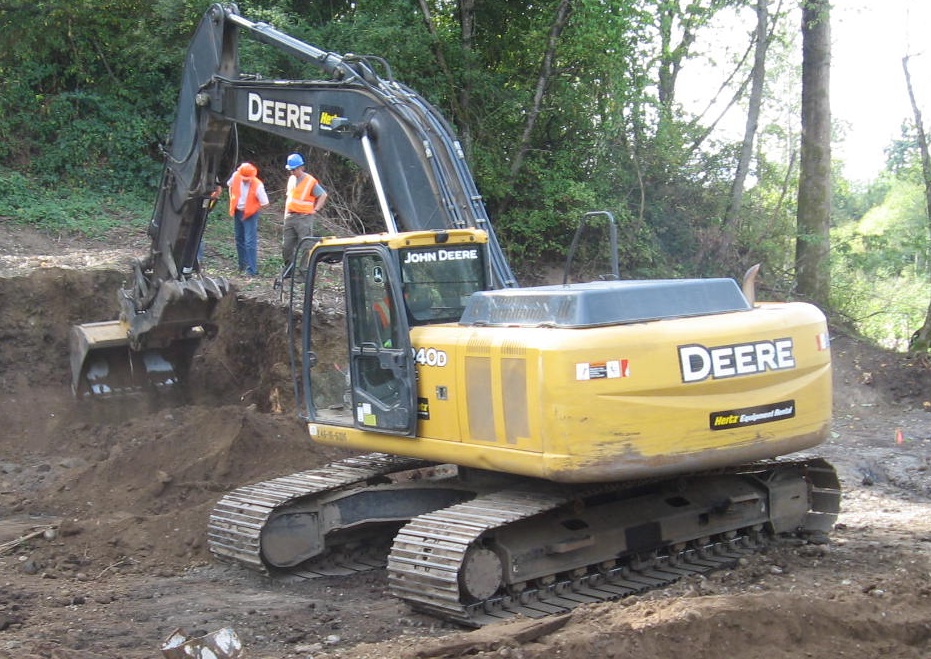 The Department of Ecology has finalized environmental documents for the Eldridge Municipal Landfill site in Bellingham. The documents include a report (remedial investigation/feasibility study, or RI/FS) that presents the results of an investigation at the site and selection of a preferred cleanup option, a legal agreement (consent decree) between Ecology and the City of Bellingham that includes a cleanup action plan for the site, and a public participation plan.
A public comment period was held to get input on these documents from September 21 – October 20, 2015.  Five comments were received, which did not result in any changes to the documents. Once the RI/FS was finalized, a letter of satisfaction was issued for the agreed order. The Consent Decree was signed by the City and Ecology.  It was filed with Whatcom County Superior Court and became effective on December 30, 2015.
In addition, planned groundwater sampling occurred at the site on March 7, 2016.  This work was conducted under a Sampling and Analysis Plan - Addendum #1, approved by Ecology.
 

For more information, view these documents by following the links below.
Site Description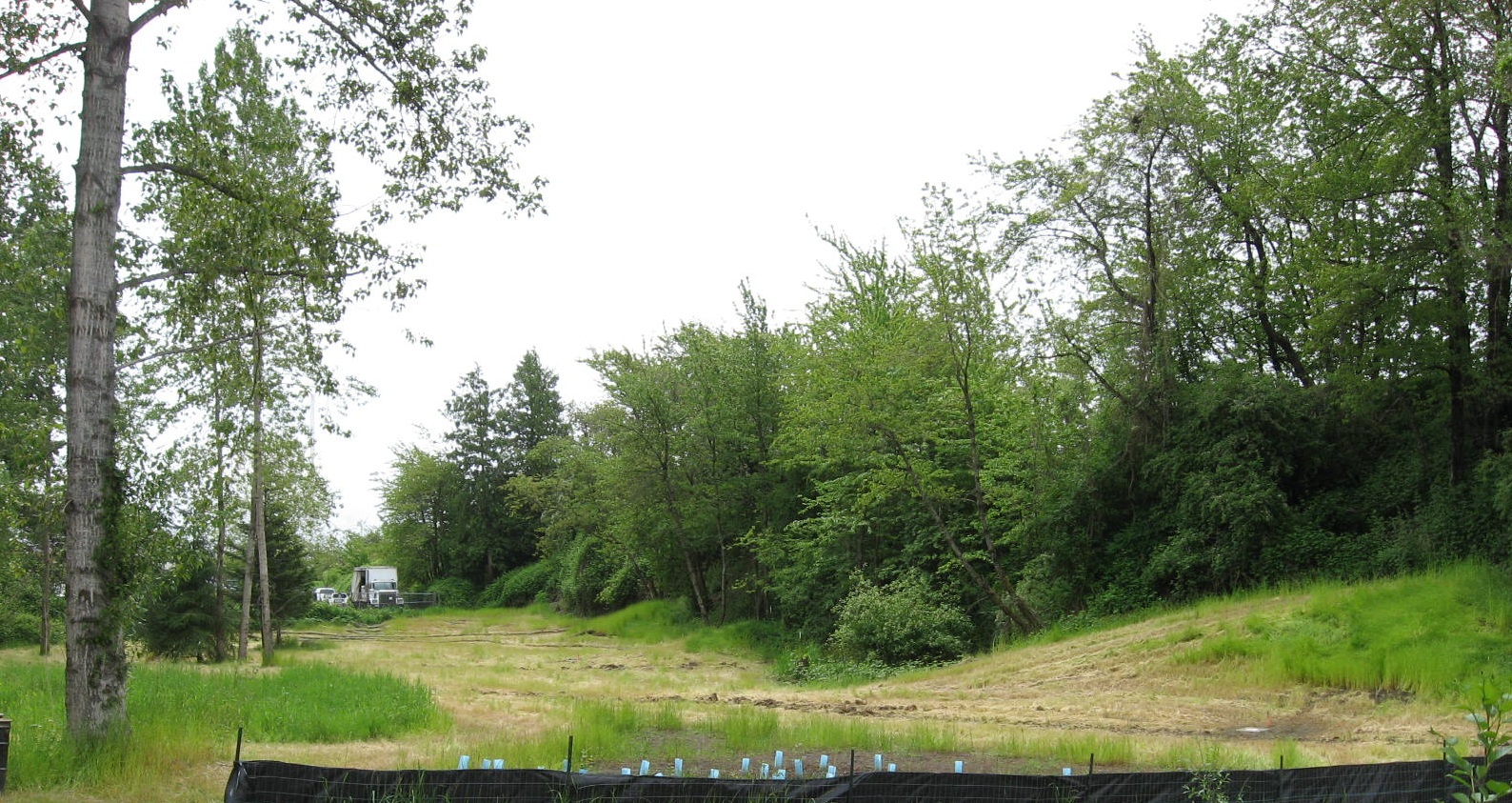 The Eldridge Municipal Landfill site (PDF 553 KB) is about 32,000 square feet in Little Squalicum Park in Bellingham, west of the Bellingham Technical College campus parking lot. The site is on property owned by Whatcom County and managed by the city as a park. In the mid- to late-1930s, the City of Bellingham used the area, now part of the park, as a landfill for burning and burying local municipal garbage. The landfill operated for only a few years.
The Eldridge Municipal Landfill site was discovered in 2006 as part of an investigation of the Little Squalicum Park cleanup site. When the investigation showed that contamination along Little Squalicum Creek was associated with the adjacent Oeser Federal Superfund site, the U.S. Environmental Protection Agency took over the regulatory lead for cleanup of the creek area. Ecology maintained oversight authority for the landfill site.
In 2010, a remedial investigation of the site found landfill debris and contamination across a 32,000 square foot area.  This included:
Landfill debris: glass bottles, metal scraps, ash, ceramics, construction debris and various rusted materials.
Soil contamination: arsenic, cadmium, copper, lead, mercury, zinc and pentachlorophenol.
Groundwater contamination: metals including arsenic, cadmium, copper, lead, and zinc as well as, iron, manganese, nitrate, and ammonia.
The Eldridge Municipal Landfill site is one of 12 cleanup sites in the Bellingham Bay Demonstration Pilot Project. The pilot is a coordinated bay-wide effort by federal, tribal, state and local governments to clean up contamination, control pollution sources and restore habitat, with consideration for land and water uses.  The work is guided by the Bellingham Bay Comprehensive Strategy, which was developed by the the pilot work group in 2000.
Next Steps
These activities will occur in 2016:

begin groundwater monitoring
place legal use restrictions on the property
prepare an operations & maintenance plan
wetland planting, fencing, and signage
designate especially valuable habitat area
Site use restrictions called institutional controls are in effect
Institutional controls can be fences, signs, or restrictions on how the property is used. For instance, an institutional control may prohibit installing drinking water wells or disturbing a protective cap that isolates contamination. These restrictions keep the contamination contained and keep people from being exposed to the contamination. The controls are usually listed in environmental covenants recorded with the county.
Periodic reviews are required when institutional controls are required at a site. Ecology conducts reviews to make sure the controls remain effective and the cleanup still protects human health and the environment. We conduct periodic reviews about every five years.
Environmental Covenant
County Recording #:
20210600587
County Recording Date:
6/3/2021
Restrictions/Requirements
Control Stormwater
Ongoing Maintenance of Remedy
Prohibit Soil Disturbance
Restrict All Ground Water Extraction/Well Installation
Restrict Land Use
Restricted Media
State Environmental Policy Act
1
There may be more documents related to this site. To obtain documents not available electronically, you will need to make a
public records request.
Places to see print documents
Northwest Regional Office

15700 Dayton Ave N

Shoreline, 98133

Please schedule an appointment to view print documents at this location.
Ecology Bellingham Field Office

913 Squalicum Way, Unit 101

Bellingham, 98225

This location may only have print documents available during open comment periods.
| Contaminant Type | | | | | | |
| --- | --- | --- | --- | --- | --- | --- |
| Metals - Metals - Other | C | C | | | | |
| Metals - Arsenic | C | C | | | | |
| Other Contaminant - Other Deleterious Substances | C | | | | | |
| Metals - Lead | C | C | | | | |
| Metals - Mercury | C | | | | | |
| Halogenated Organics - Other Halogenated Organics | C | | | | | |
S

Suspected

C

Confirmed Above Cleanup Levels

B

Below Cleanup Levels
RA

Remediated-Above

RB

Remediated-Below

R

Remediated
This contaminant list was based on our best information at the time it was entered. It may not reflect current conditions at the site.